USDCAD Forecast : Loonie is gonna fly high. TP3 Reached Trade is Open.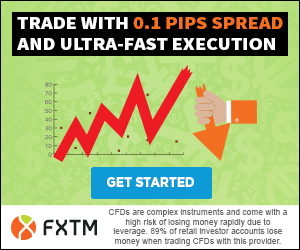 USDCAD Forecast : Loonie is gonna fly high.
Fundamentals: FED minutes, which were released on Wednesday emphasizing the positive outlook for employment and wage inflation was encouraging the Dollar Bulls. The minutes were pointing out that interest rate hikes will continue as previously determined as well.
On the Canadian side,  temporary optimistic climate created by the USMCA agreement – ex NAFTA – has faded out after the data below the expectations. In addition to the slowdown in the housing sector, Friday's Core Retail sales data could not meet the expectations.
Comparing the rate hike expectaions; the market is pricing FED's rate hike 2% – 2.25% and BAC rate hike 1.75% by the end of the year.
Technically:
On the weekly chart, Loonie completed the falling wedge pattern. Retest of the broken wedge and the bullish continuation confirm "the end of the correction."
On the daily chart, USDCAD has completed an inverse head and shoulders pattern. The pair ended the week at 1.30990  above 1.30700 neckline.
The next targets of the pair will be:
1.31380 / TARGET REACHED
1.32000 / TARGET REACHED
1.33150 / TARGETS REACHED
1.34700
as long as it holds above 1.29000.
Pay Attention: The major support resides @ 1.29000. Daily closing below 1.29000 would invalidate the ISHS pattern.
Update: TP3 Reached  210 pips. Trade is open.
Latest news of "Libya's oil production could soar higher despite OPEC weighing cuts " sent the Oil Prices  lower. This would have a negative affects on the CAD.
Loonie is flying as we predicted. At this point we will close ome part of our long positions and wait for the pullbacks to add long targeting 1.34700.
Subscribe to our services free of charge
Subscribe to our premium packages if you would like to get 1000+ instruments analysis and trade signals of Chartreadreadepro.
JOIN OUR TRADING FLOOR


If you find our content useful, you can donate via PayPal.