Saudi Arabia Juggles Iran and U.S. Shale to Deliver OPEC Deal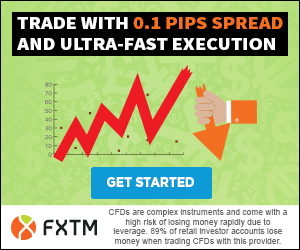 Finally the details of the deal are clear.
According to the Bloomberg:
Saudi Arabia's energy minister emerged from days of heated OPEC talks joking that he wasn't an easy man to be friends with.
Khalid Al-Falih on Dec. 6.Photographer: Stefan Wermuth/Bloomberg
Yet, the deal Khalid Al-Falih hammered out to reduce production by 1.2 million barrels a day, which sent oil prices soaring on Friday, was based on Saudi Arabia shouldering the lion's share of the cuts. It also relied, to an unprecedented extent, on Russia to broker an agreement between the Saudis and their archrivals, Iran, and acknowledged implicitly that there's little the kingdom could do to hurt surging U.S. oil shale without causing itself pain.
"Saudi economic self-interest trumps Trump,'' said Mike Rothman, president of Cornerstone Analytics Ltd., a veteran of three decades of OPEC meetings.
The outcome of the marathon talks in Vienna shows how OPEC was able to pull off a juggling act. Al-Falih's dilemma: cut production and anger President Donald Trump, or let oil prices plunge and risk damage to a Saudi budget that requires oil prices above $70 a barrel in 2019.
"Low prices are actually not good for the U.S. economy,'' Al-Falih said, a riposte to Trump's repeated calls for OPEC to open the taps. "I know for a fact that oil and gas producers in the U.S. are probably breathing a sigh of relief that we're providing some certainty and visibility for 2019.''
Trump's Tweet
On Twitter Wednesday, Trump urged OPEC not to restrict oil flows, but since then has not publicly addressed the market.
For Al-Falih, the willingness to cut production represented a shift. In a speech last year in Houston, he insisted that his country would not surrender market share to the U.S. The kingdom, he said, supported intervening in the market to address "short-term aberrations'' and not "long-term structural imbalances.''
As Al-Falih is surely aware, the U.S. this month briefly became a net exporter of oil for the first time in seven decades, with August production rising at the fastest rate in a century.
American Oil Renaissance
U.S. net imports of crude oil and refined petroleum products
On Friday, though, the Saudi energy minister insisted OPEC could tolerate shale-oil growth.
Trump "wants the oil and gas industry in the U.S. to grow,'' Al-Falih said. "We have no problem with that. Hopefully, we can grow together, not one at the expense of the other.''
Implicit in the Saudi minister's words was an assumption that this week's production cut may be temporary. Soon enough, the market will need both the U.S. shale industry and Saudi Arabia to increase production to offset falling output from Iran, due to economic sanctions, and Venezuela, because of political turmoil.
U.S. waivers allowing eight countries to continue purchases of Iranian oil expire at the start of May. Not coincidentally, OPEC and its allies agreed to meet again in April to review this week's deal — several months earlier than usual.
You can read the full article on Bloomberg.
We will publish our Crude Oil forecast tomorrow. Pros & Cons of the deal will be analysed.