EURAUD Falling Wedge and Long Opportunity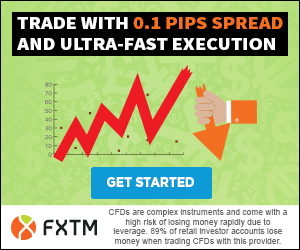 EURAUD Falling Wedge and Long Opportunity
Published: 04-08-2018
Chart timeframe: H4
Description: EURAUD completed Falling Wedge pattern. Possible to retest the wedge – 1.59600- and move up. Retracement towards 1.59500 can be used as buying opportunity.
TRADE: LONG
AREA OF THE ENTRY: 1.59800 – 1.59500 Wait for the pullback as described in the chart.
TARGET 1: 1.60700
TARGET 2: 1.61500
INVALIDATION/STOP LOSS LEVEL: 1.58500
You can follow the trade idea on tradingview.com by clicking the below link:
https://www.tradingview.com/chart/EURAUD/Nagefgll-EURAUD-Possible-Long-Opportunity/
Keep your risk maximum 1%
Subscribe to premium packages and make profits every day.
DISCLAIMER: This is a technical analysis study, not an advice or recommendation to invest money
COPY OUR TRADES

EURAUD Falling Wedge: Forex Trading involves risks and uncertainties. Markets and instruments profiled on this page are for informational purposes only and should not in any way come across as a recommendation to buy or sell in these securities. You should do your own thorough research before making any investment decisions. Chartreaderpro does not in any way guarantee that this information is free from mistakes, errors, or material misstatements. It also does not guarantee that this information is of a timely nature. Investing in Forex involves a great deal of risk, including the loss of all or a portion of your investment, as well as emotional distress. All risks, losses and costs associated with investing, including total loss of principal, are your responsibility